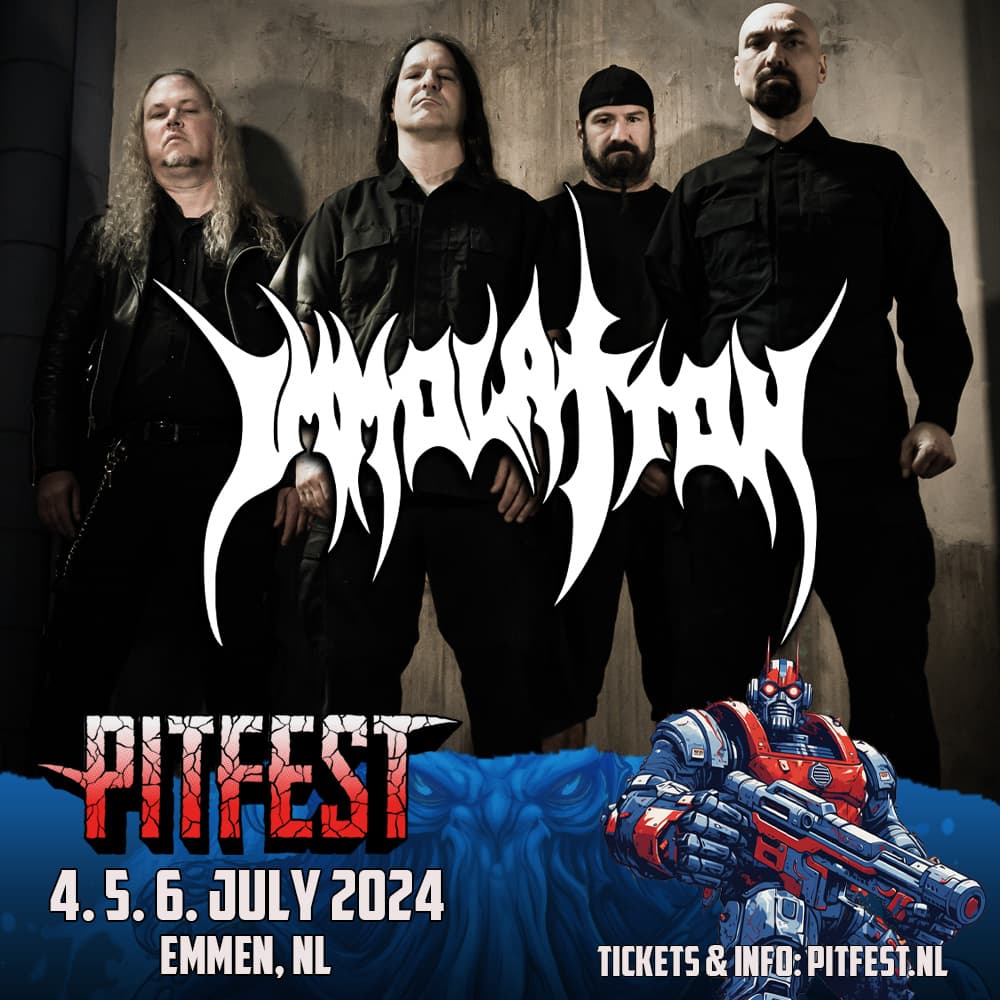 Immolation (USA)
An innovative & uncompromising force in the extreme death/black metal underground scene for over 30 years.
Immolation is an American death metal band that formed in 1988 in Yonkers, New York. Known for their dark and atmospheric sound, Immolation has become a revered figure in the extreme metal genre.
With their intricate and complex song structures, crushing riffs, and intense growls, the band has consistently pushed the boundaries of death metal. Their lyrics explore themes of religion, nihilism, and human suffering, adding depth to their music. Immolation's discography is filled with critically acclaimed albums, showcasing their technical prowess and uncompromising approach to their craft.
With their distinctive sound and uncompromising attitude, Immolation continues to influence and inspire the metal community worldwide.