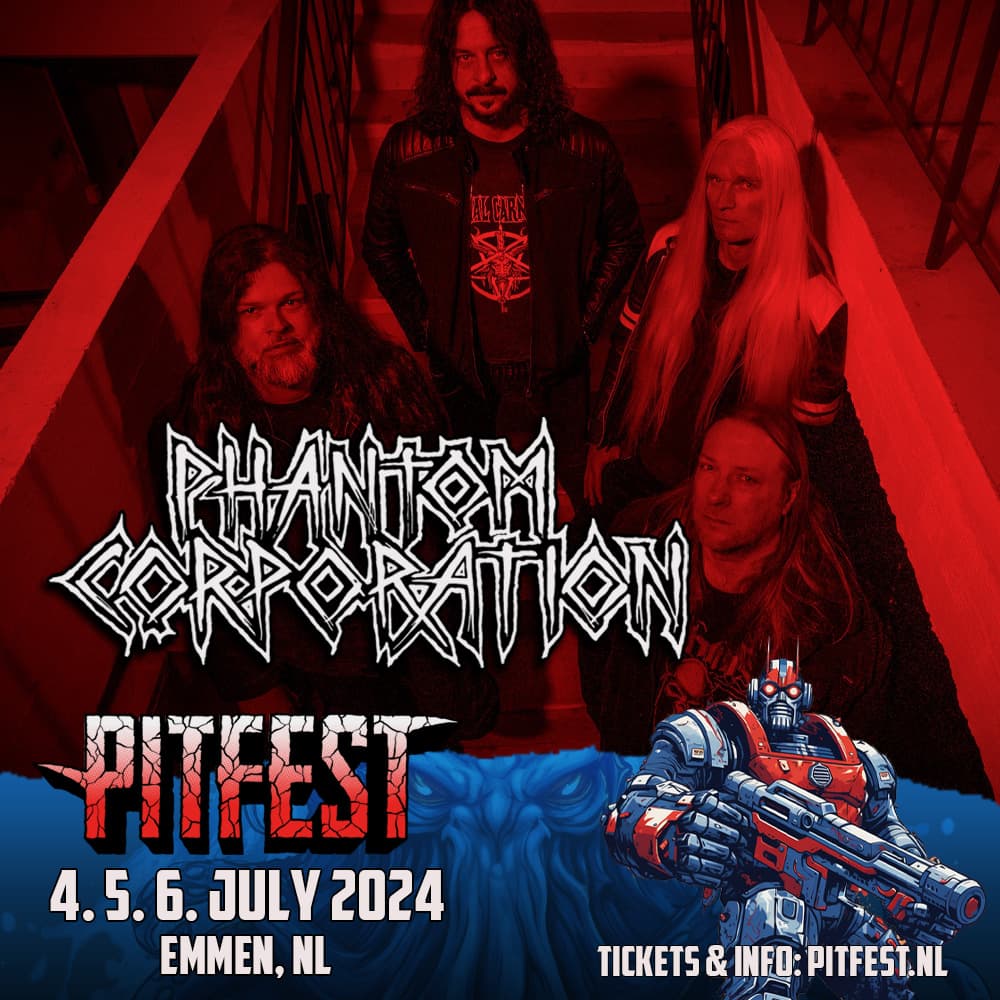 Phantom Corporation (GER)
Death crust: the brutal way.
PHANTOM CORPORATION was started as new musical outlet for old buddies (Leif - Vocals, Philipp - Guitars, Arne - Guitars and Marc-Andree - Drums) from both the Northern (Bremen) and Ruhr-Area (Dortmund) of Germany, previously active in bands like Dew-Scented, Eroded, BK 49 or also Weak Aside. In order to combine mean d-beat crust, some punishing death metal as well as good old school thrash/punk into an intense crossover result.
Their latest album, called "Fallout", was released in June 2023 and got a lot of fantastic reviews.