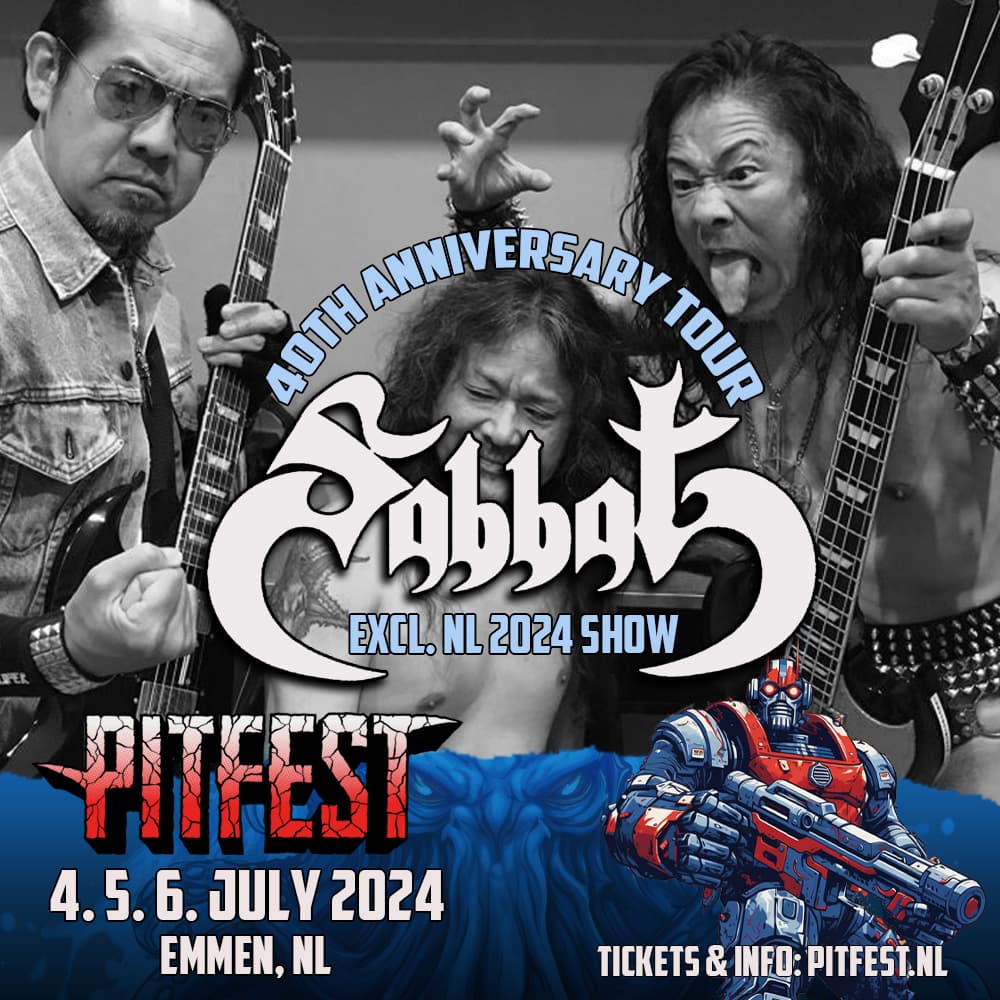 Sabbat (JPN)
40-year anniversay tour, exclusive Dutch show from these Japanese black metal cult heroes!
Great Britain has VENOM. Sweden has BATHORY. Japan has SABBAT! Pitfest had never had a Japanese band on stage before. What better way to start than with Sabbat?
The band formed by Gezol in 1984 is without a doubt most important Japanese band when it comes to traditional Black Metal. Except that, with more than 220 (!) official releases in their discography, they're also one of the most hard working bands in Metal in general.
The band is legendary in the underground metal scene and has released a lot of albums throughout their long career