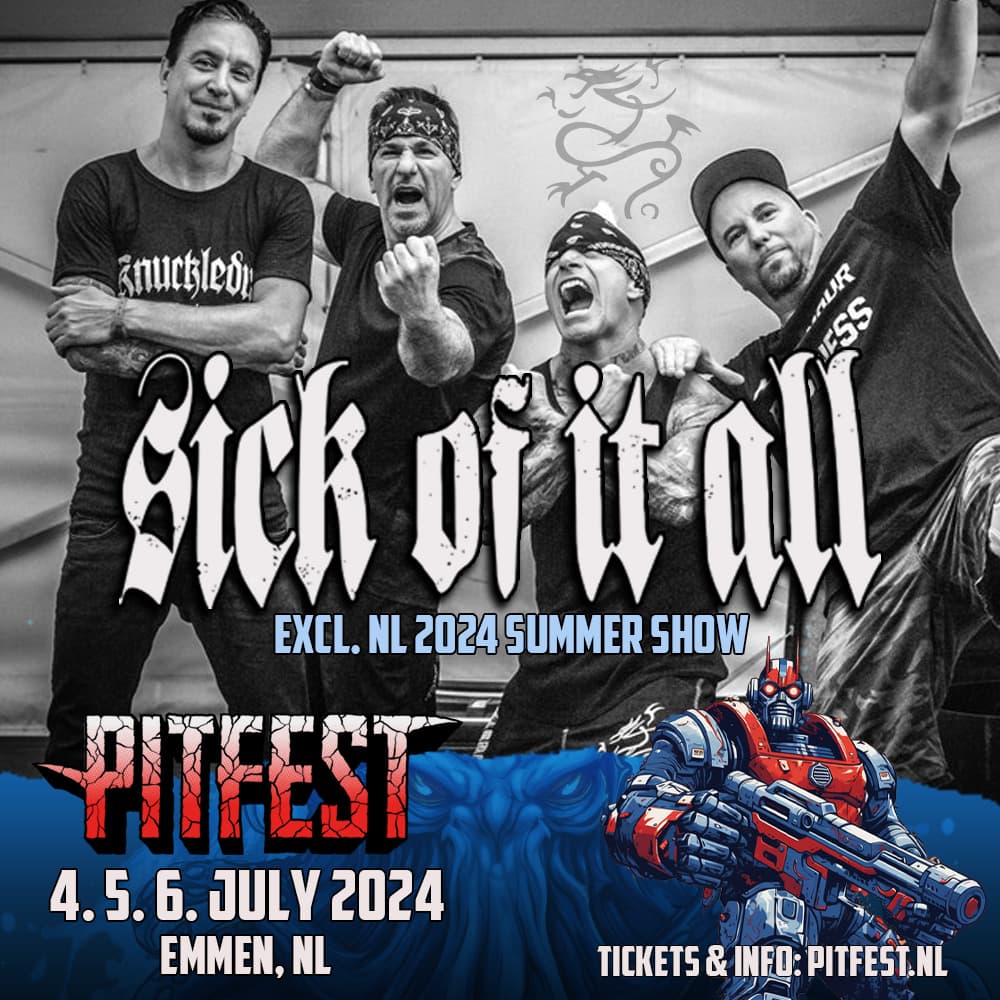 Sick Of It All (USA)
Exclusive Dutch show from these New York hardcore legends!
They have been on our wishlist for a long time. New York hardcore legends Sick of it All are coming to Pitfest 2024. And it's an exclusive Dutch show!
Their live shows are legendary, leaving audiences breathless and begging for more. Whether you're a long-time fan of the band or a newcomer to the hardcore scene, Sick of it All's performances are not to be missed. Their music is filled with messages of social justice, political awareness, and the importance of standing up for what you believe in. This band is not afraid to tackle difficult topics and their lyrics will leave you feeling empowered and inspired.
Sick of it All continues to be a major influence on the scene and their music has stood the test of time. They have released over a dozen albums and their latest, Wake the Sleeping Dragon!, is a testament to their longevity and relevance. If you're looking for a band that will get your blood pumping and your arms swinging, Sick of it All is the band for you!