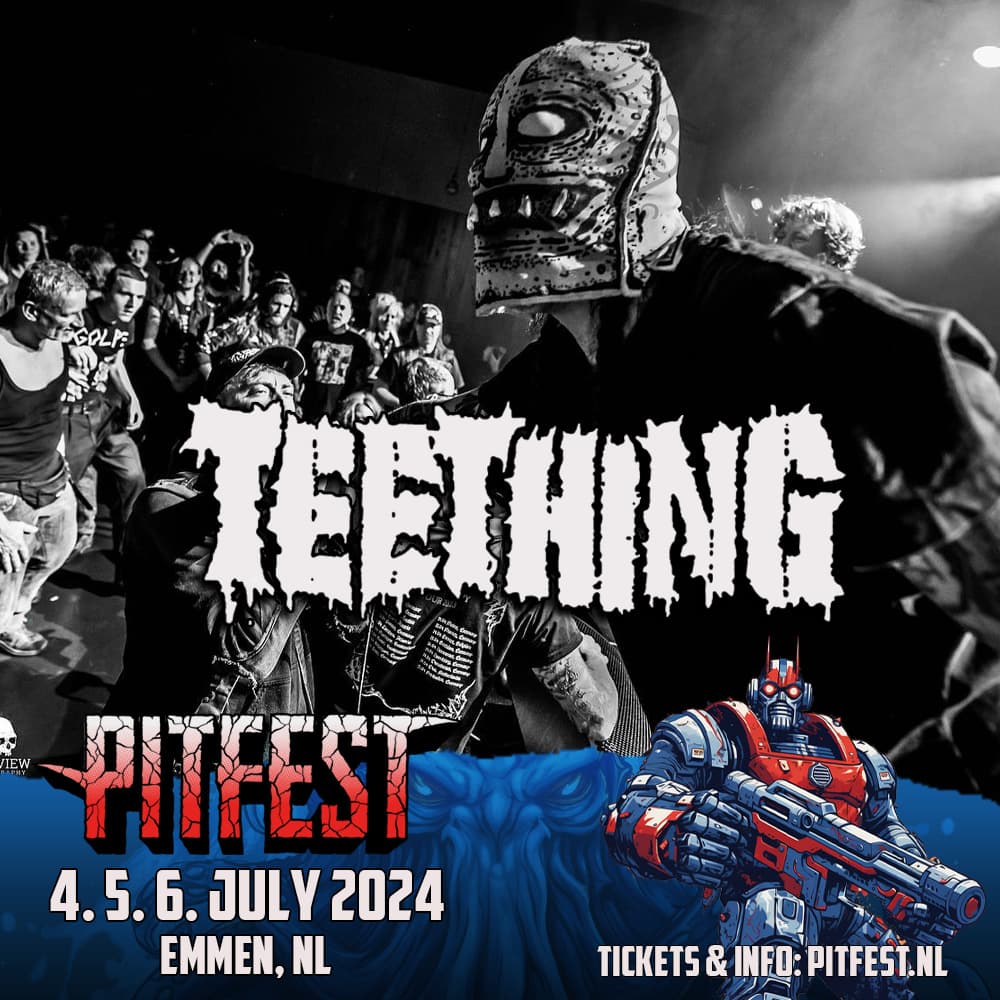 Teething (SPAIN)
Hardcore dudes from Spain, doing the grind.
Teething was formed in 2011 in Madrid, Spain. Due to lack of creativity, they fused their love for Napalm Death and Hatebreed in one band. The band's cool visuals and black humor compliment their overuse of breakdowns. Their latest album, named "HELP", was released in 2022.
They have toured Europe multiple times and played festivals like Download Festival, Obscene Extreme, Fluff Fest, Resurrection Fest, Incubate and Bloodshed Fest. Somehow they managed to play short runs with Napalm Death, Exhumed, Despise You, and Magrudergrind. In a nutshell: hardcore dudes doing the grind.