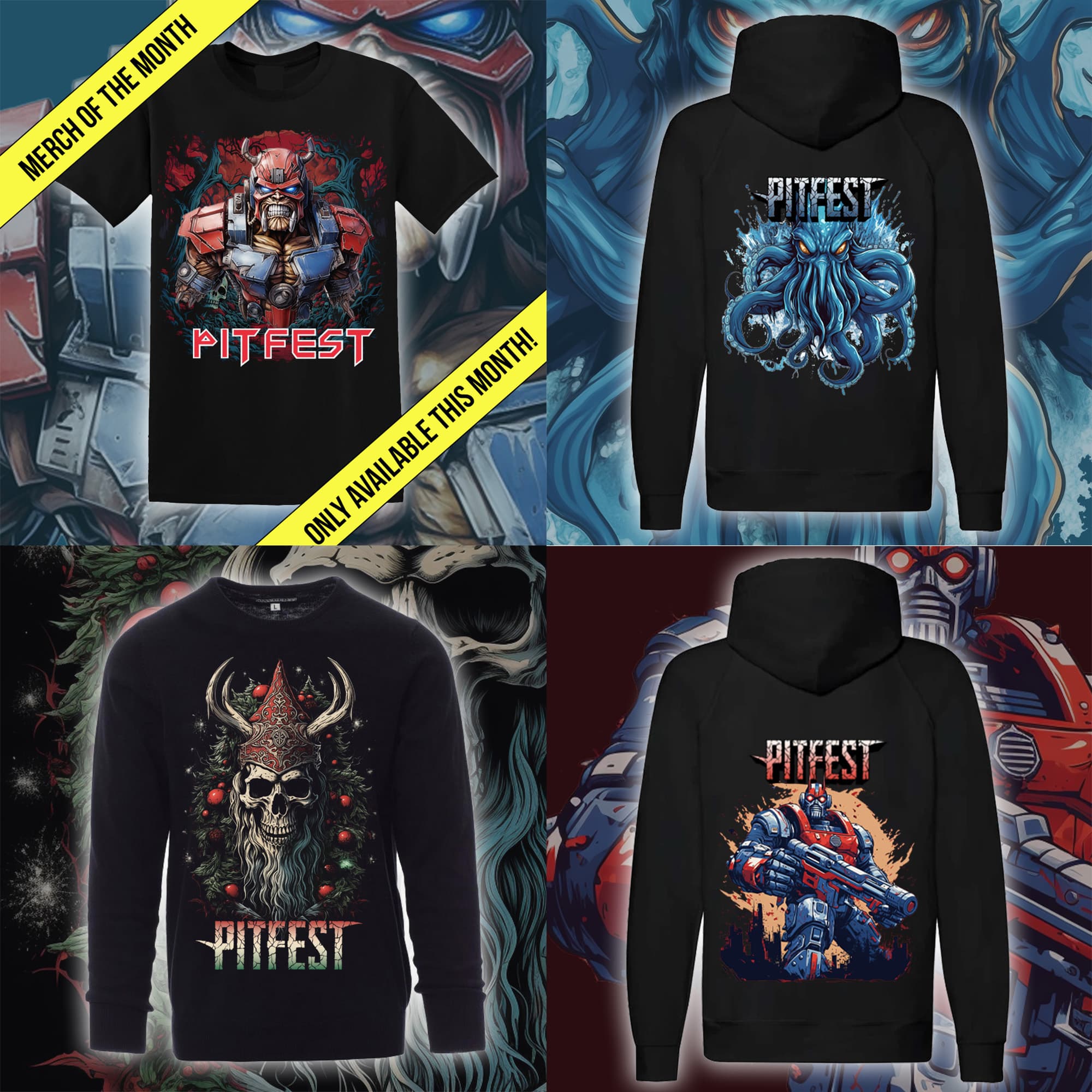 New Pitfest merch online
We have new merchandise online! Check out the brand new zipped hoodies, the christmas sweater and more!
We've released a Kraken zipped hoodie, Optimosh zipped hoodie, a new Christmas Sweater AND the so called "Merch of the Month"! Check out our new items before they expire.